by Tariehk Geter at OSI Affiliate Software

Creating your own affiliate program may be the first step to getting more traffic and sales to your business. But it is only the first step. You cannot expect to get anything from your affiliate program unless you promote it. Today, I will show you some of my top strategies when it comes to promoting an affiliate program. These are the ecommerce marketing strategies that have worked for me. I hope that they work for you as well.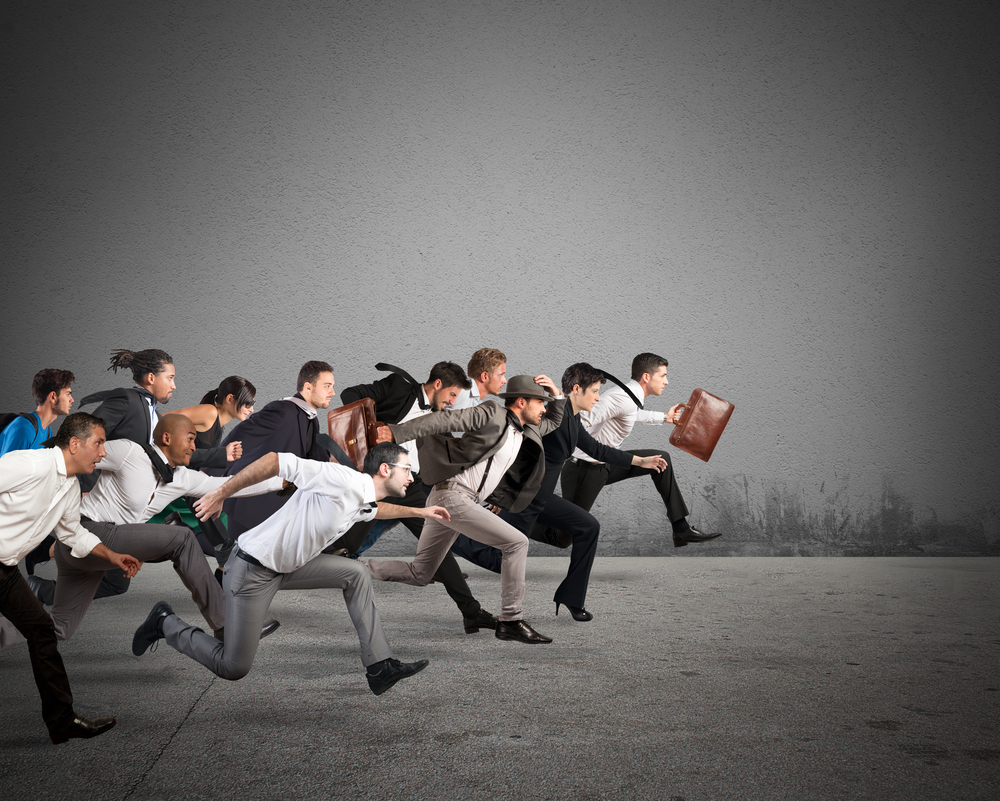 Promote in Affiliate Networks
Having a self-hosted program doesn't mean that you should skip the affiliate networks. It is possible to have your own affiliate program and seek the help of affiliate networks at the same time. By doing this, you'll be exposing your program to even more affiliates than you would have if you stuck with only your website.
Pre-launch Your Product
There is a reason why merchants pre-launch their products. This is where they release promotional material and recruit affiliates even before they sell the actual product. Why do they do this? They do this to build buzz around the product. Also, affiliates are more encouraged to promote a pre-launched product because the competition is somewhat manageable. Unlike other popular products that already have tons of affiliates promoting it, pre-launched products only have a few affiliates promoting them. Less competition often mean more sales for your affiliates.
How can you pre-launch a product? That's simple. First, create a joint venture page. This is where potential affiliates can sign up to promote your product. In here, you should include the unique tracking URL that your affiliate should use to promote you as well as some marketing creatives that they can use. These can be banners, blogposts, emails and other materials. From here, you should start promoting your joint venture page in JV forums like JVNotifyPro. This will get more affiliates into your program.
Host an Affiliate Contest in Your Product Launch
Have you seen those leaderboards in product launches that states the usernames of the affiliate with the most sales? These contests are effective because it gives the affiliates something to work for. Instead of the usual commissions that they get for every sale that they generate, they manage to get something more - the prize. This usually encourages the top affiliates to join your program as it gives them something more than the commissions that they usually get from other programs.
Create a Collaborative Contest with Complementing Brands in your Industry
Don't have the money to host your own contest? No problem! You can always host a contest at a fraction if the cost if you work with other brands.
For example, you are selling cute pieces of clothing, you can work together with brands that sell other cute items and have a massive cute item giveaway for people who will refer others to your website. By enlisting people as referrers, they 'technically' work as affiliates.
This strategy is great because it splits the costs among different brands while also strengthening your relationship with them and recruiting affiliates for your program. How will your customer view you when you do this? They will like it of course! It shows that you also work with other brands in your industry thus adding to your credibility. This can have a positive impact on the likelihood of them signing up to your program.
Host a Social Media Contest
Affiliate marketing should not be done exclusively in your website. You can also promote your program through social media channels like Facebook, Twitter and Instagram. But instead of merely using social media as a medium to inform people about your program, why not use social media to draw attention to your affiliate rewards? The change is simple. Instead of focusing on getting people to sign up to your program, focus on what they can get if they sign up. Is it a discount code? Is it an item? Is it a commission? State that and put it in a beautifully designed social media post banner and you're good to go.
Promote Your Program to Your List
Do you have a customer's list? Don't just ignore this when you have an affiliate program. You can use this to gain a massive number of affiliates. In fact, it is so easy that you'll hate yourself for not doing it. Promoting your affiliate program to your list is as easy as sending an email message. Simple send a broadcast email to your list and that's it.
Automatically Enlist Buyers as Affiliates
Another way to easily get more affiliates in your program is to automatically enlist buyers as affiliates. With this, all you need to do is use an affiliate software that can do this. Select the option for customers to become affiliates and you can automatically enlist them once they buy from you. It works this way. When someone buys from you, you usually ask for their details. These details are then used to create their affiliate account. Right after buying, the customer will be informed that they have also been enlisted as an affiliate and they can now start promoting your online store to other people.
Give Exclusive Rewards to Your Customer Affiliates
Now that you know how to enlist customer affiliates, let me give you a secret on how you can get them to promote you. While enlisting them automatically may seem great, it really doesn't seem that great to your customers. Think about it. If you were in their shoes, you bought an item in an online store that gave you a free affiliate account. This allows you to promote the brand. But will you promote it? Probably not. The reason is because you are there to buy an item and not to promote a product.
But what if you are given a discount code or some sort of reward for referring other people to the site? Let's say the online store gave you a 10% discount code if you can just input the names and emails of 3 of your friends before you checkout. Will you do it? Probably yes. It is a simple task and it can give you a discount on the item that you plan to buy.
So the lesson here is to give rewards that are highly relevant to your affiliate's needs. Only then will the reward be enticing enough for them to promote your site. Other than that, they will just ignore it. So be sure to come up with exclusive rewards that are designed just for them.
Give Influencers Exclusive Discount Codes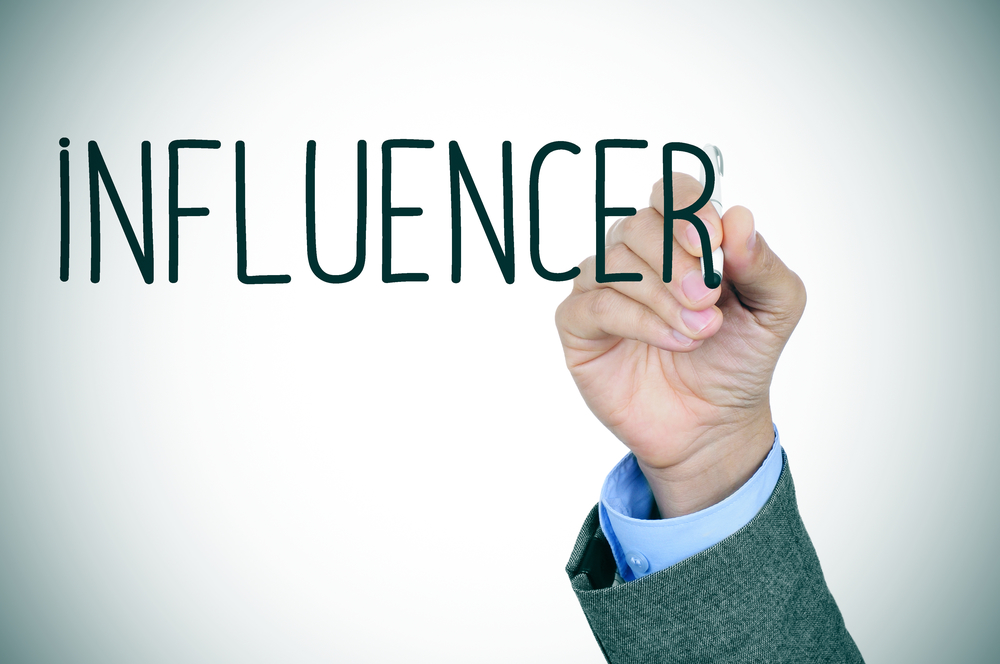 Similarly, you can apply the same concept to influencers. Influencers are people who have a set of loyal followers online. Follower count doesn't need to be that big for someone to be considered as an influencer. As long as the person is able to convince other people to act, he or she can be considered as an influencer.
Now, influencer marketing can greatly help your affiliate program. By letting them promote your brand, you will get to expose your brand to their followers. If the influencer gave the go signal to buy from your brand, these followers will do so and you'll get more sales. In the same way, if they tell them to sign up to your affiliate program, they will do that as well.
With this, it may be best to get on the influencer's good side by giving them some exclusive discount codes. Why do influencers love this? First, they love it for it got their name. For influencers, branding is everything. So if they have discount code that got their name on it, they would love to show that off to their followers. Next, discount codes are great because it makes their followers feel special. It means that the discount code is strictly for their followers alone. This exclusivity means that the only people who will have access to the code are those that follow the said influencer. Influencers love this for it will get more traffic to their site.
To do this, simply approach an influencer and ask him or her if he likes an exclusive discount code in his or her name in your website. You can indicate that you like his or her content and that he or she is the perfect fit for your products. Some influencers may try your products before agreeing. But whether they agree or not, you really have nothing to lose. It is just a simple discount code that you generated after all.
Give an Influencer an Affiliate Account with Freebie
Another way to get on an influencer's good side is to give them a freebie. Influencers love freebies. In fact, it is what they live for. Influencers love the fact that they can make money doing what they love. And they love getting free products as well.
The process of approaching an influencer is often easy. Influencers usually have multiple social media accounts with some even leaving their emails for sponsorships and other types of deals. Using these channels, you can approach them and ask them if they are interested in some of your products. State that you would like to give this to them for free and ask for their PO box or address.
Then, you can send the product and wait for them to review it. You can also follow up after a few weeks to see if they liked your product.
When the influencer managed to try out your product and he or she liked it, he or she may just create a review about it right away or he or she may message you about his or her experience of it. When this happens, give him or her an affiliate account in your website. Tell him or her that this will allow him or her to earn commissions for every person he or she refers to your website. This will often excite the influencer and encourage him or her to promote you to his or her entire list.
As you can see, it is all about pushing the right buttons at the right time. With the right timing and offer, you can get an influencer to promote you.
Reward your Affiliates for Simply Signing Up to the Program
Another way to get more affiliates into your website is just to reward them for signing up. An ordinary affiliate program will have a boring signup page. It states the commission that affiliates can get from every sale but it states nothing about rewards. Since it is similar with other affiliate programs, it really doesn't give the affiliate a reason to sign up to you. Why should they sign up to your program instead of others? You have not provided an answer to this question. The solution to this question is a reward. Simply reward them for signing up. This is how referral marketing is done. It is where every referral incentive is rewarded. In fact, some programs even reward people for just signing up. This is what Paypal did in the old days and it worked.
Showcase Your Top Affiliates
Sometimes, people need some proof that something works before they enter it. This is the same with affiliate programs. Affiliates like to know if an affiliate program works before they sign up. You can answer this concern by simply showcasing the success stories of your top affiliates. This can be a simple testimonial or an in-depth case study. You can ask your top affiliates for stories on what they did and show this to your potential affiliates.
Time to Promote Your Affiliate Program
Now that you have the strategies, you now have the fuel for your affiliate program. From here, it is only a matter of choosing your strategy and implementing it. As you can see, these strategies are more than just SEO or link building strategies that you see on the Internet. Instead, they are real strategies that you can use to promote your business. As I have told you earlier, these are the strategies that worked for me. So I hope they work for you as well.